Conference program updated
Program was updated on Nov 14. Visit the program overview page to check it!
Presentation guidelines
Visit here to check it!
Pre-conference workshop information
Kindly register by 10th Nov. if you are willing to join it! Link to the page is here.
Keynote speakers information 
All keynote speakers information is now available here. The information will be updated from time to time.
Online registration closed. On-site registration starts on 17th Nov. at the venue, ANA Crowne Plaza.
---
Greeting from Conference Chair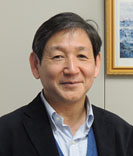 I would like to sincerely invite you to Hiroshima to attend the 8th IWA Microbial Ecology and Water Engineering specialist conference. This conference provides a great opportunity to hear and discuss new recent researches in our fields, update your knowledge, stimulate your future researches, and network with other specialists, researchers, and practitioners. We are preparing a challenging program covering a wide range of environmental engineering, including emerging and fast-moving topics (for example, the role of viruses and the fate of antibiotic resistance genes and omics in water engineering systems), and a number of topnotch plenary speakers. We are aiming for a conference with a high degree of exchange and diversity, which encourage the participation of senior and young water professionals and scientists all over the world. Hiroshima, the symbol of peace city with Peace Memorial Park, the historical culture of world heritage and Japanese traditional sake breweries, will make participants think about what is the peace and how to contribute for establishing a sustainable society through our scientific and social programs.
Professor Akiyoshi Ohashi, Conference Chair
---
About MEWE2019
The 8th IWA Microbial Ecology and Water Engineering Specialist Conference (MEWE2019) will be held in Hiroshima, Japan on 17-20 November 2019. MEWE 2019 covers a wide range of  recent researches on microbial diversity and their function in water engineering and natural water systems. We are happy to offer a great opportunity of knowledge exchange and networking among participants.